• • 2D and 3D ANIMATION • MOTION GRAPHICS • CHARACTER DESIGN • VIDEO • VFX • DIGITAL SCULPTING • SOUND DESIGN • •Kinopatia is a production studio based in Genoa, Italy. We are a collective of motion, vfx and design professionals, with a solid foundation of artistic and technical excellence.
Kinopatia produces 3d animation, motion graphics, video and audio editing for any media platform. We can provide external support for companies, technical and creative consulting, integration and substitution of personnel within the creative team.
Our work includes the production of 2D animations created for different commercials to describe new services and activities, the creation of an immersive stereoscopic 3D VR 360° animations, the production of models for 3D printing.
Together with the production of creative material for different platforms, we produce multimedia content for indoor and outdoor events like videomapping projections, graphics and animated content for events, inaugurations, shows and more.
---
From 2019 we are collaborating with e-motion multimedia factory to grow our knowledge and build a new creative standard with the amazing e-motion team.
More info:


---
---
Kinopatia is proudly member of "DAYONE network", an international network of independent agencies and creative professionals who challenge the creative game from a radically new perspective.
More info: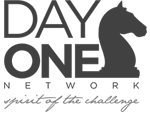 ---
Italian
---
Kinopatia è uno studio di produzione situato a Genova. Siamo un collettivo di professionisti specializzati in motion graphics, vfx e design, con un solido background di eccellenza artistica e tecnica.
Kinopatia produce contenuti video, audio, animazioni 2d-3d e motion graphics per qualsiasi piattaforma.
Forniamo inoltre supporto esterno alle aziende, consulenze tecniche e creative, integrazione e sostituzione del personale all'interno dell'organico. Il nostro lavoro varia dalla produzione di animazioni 2D realizzate per diversi spot destinati alla descrizione dei nuovi servizi e attività, alla realizzazione di coinvolgenti animazioni 3D stereoscopiche, passando per la produzione di modelli per la stampa 3D.
Insieme alla continua produzione di materiale creativo per diverse piattaforme, realizziamo contenuti audio-video multimediali per eventi all'aperto e al chiuso come la proiezione in videomapping, produciamo grafiche e contenuti animati per inaugurazioni, fiere e manifestazioni in genere.
---
Dal 2019 collaboriamo con e-motion fabbrica multimediale per accrescere le nostre conoscenzeper arrivare ad uno standard creativo di alto livello con la collaborazione del team di professionisti di e-motion.
More info:


---
---
Kinopatia è partner di "DAYONE network", una rete internazionale di agenzie indipendenti e creativi professionisti che sfidano il gioco della creatività da un punto di vista radicalmente nuovo.